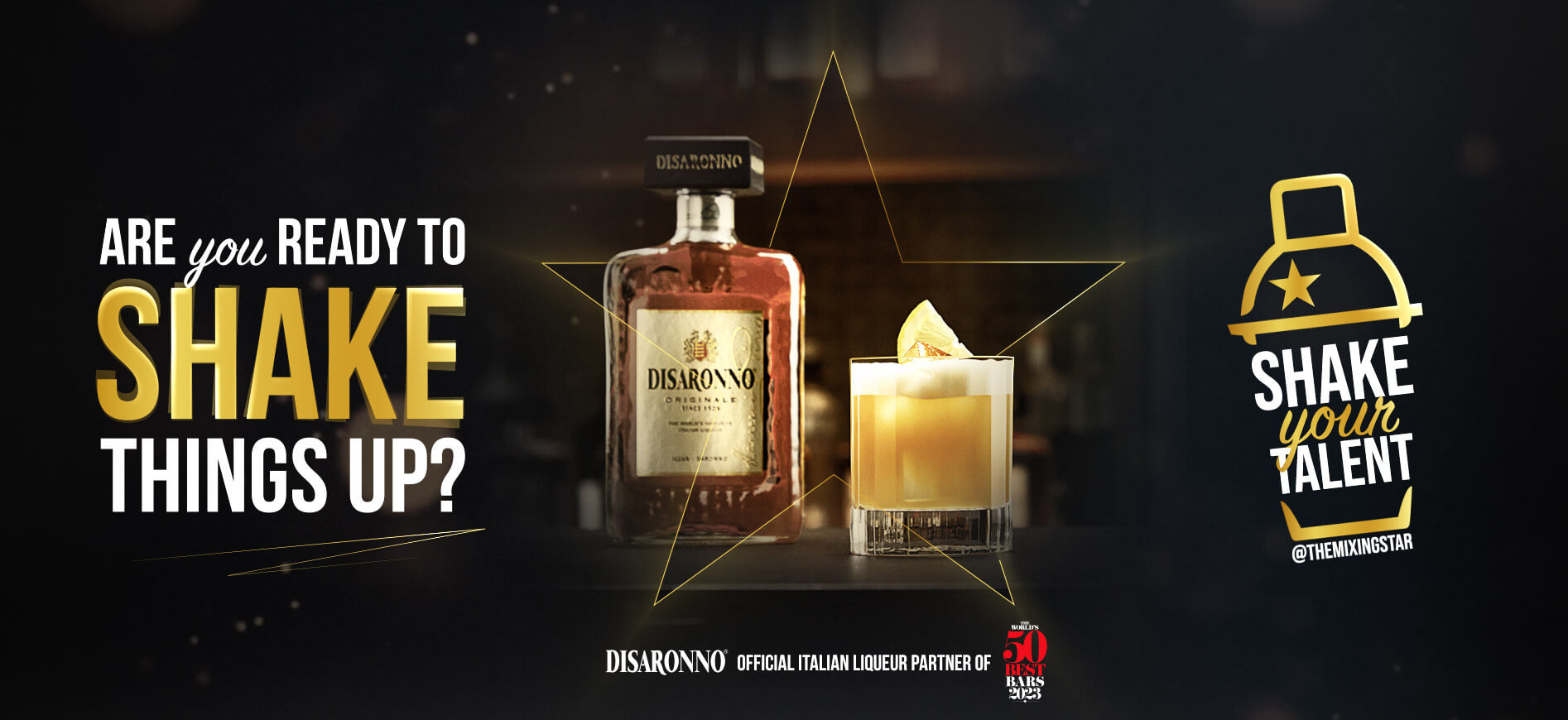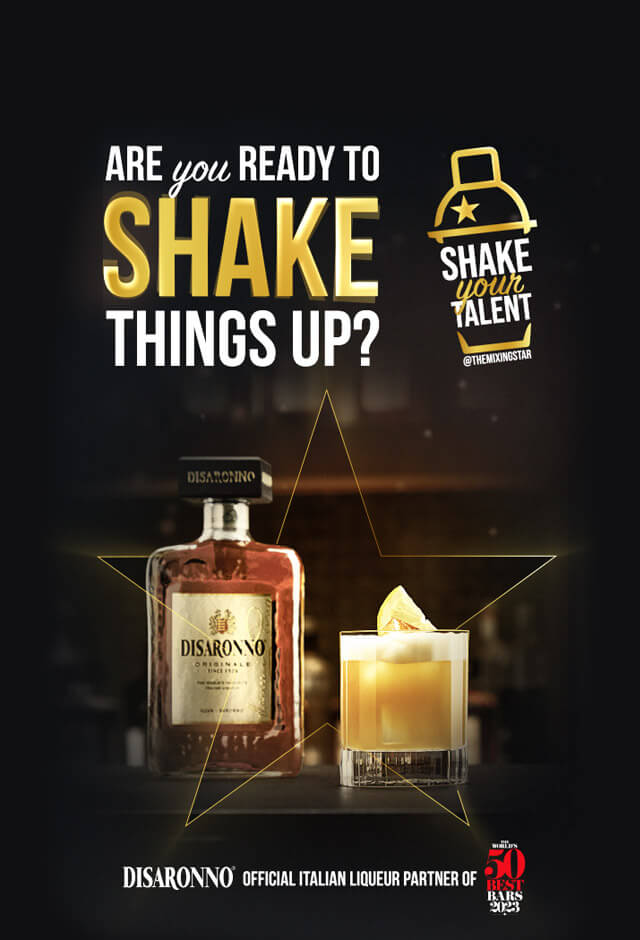 DISARONNO, OFFICIAL ITALIAN LIQUEUR PARTNER OF 50 BEST BARS, HUNTS NEW COCKTAILS TO SERVE AT THE NEXT 50 BEST BARS EVENTS
Bartenders, ready to shake things up?
Disaronno, official Italian Liqueur Partner of The 50 Best Bars, is celebrating the depth of global bartender talent with an engaging new digital campaign called: 
"Shake Your Talent". 
Using @themixingstar as a hub, three TALENT HUNTERS
Priyanka Blah (@priyankablah), Shane Eaton (@cocktailpilgrim) and Tara Fougner (@tarafougner), will cast the bartenders to bring their Disaronno drinks behind the counter at the North America's, Asia's and World's 50 Best Bars 2023 events. 
The process is simple: bartenders create a bespoke cocktail using DISARONNO ORIGINALE AND/OR DISARONNO VELVET, making it both beautiful and simple – suitable to be served at crowded events like 50 Best Bars.
To enter they take a hot picture of their creation, add the recipe and slide it into @themixingstar's DMs. Finally, they post the drink on their own Insta feed, tagging in @themixingstar and the @hunter.