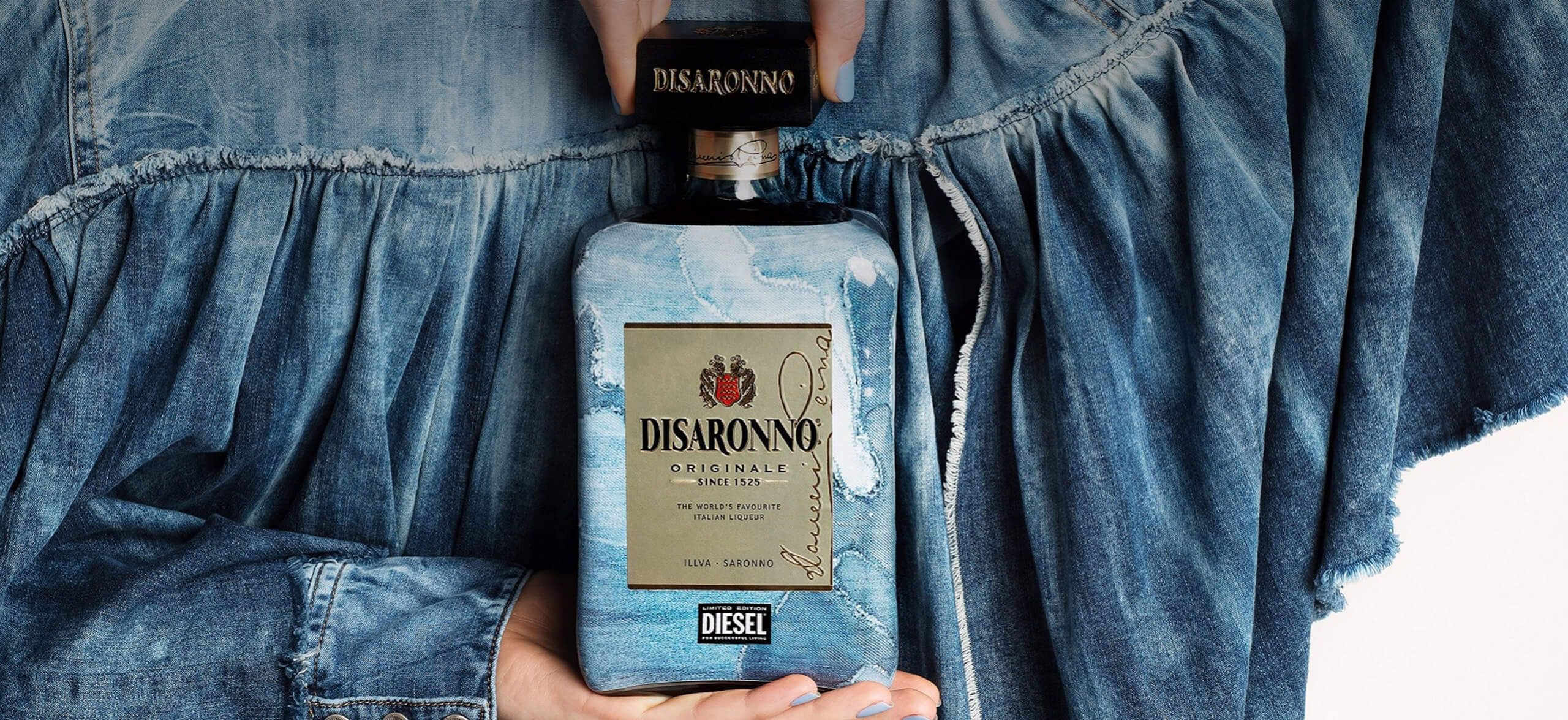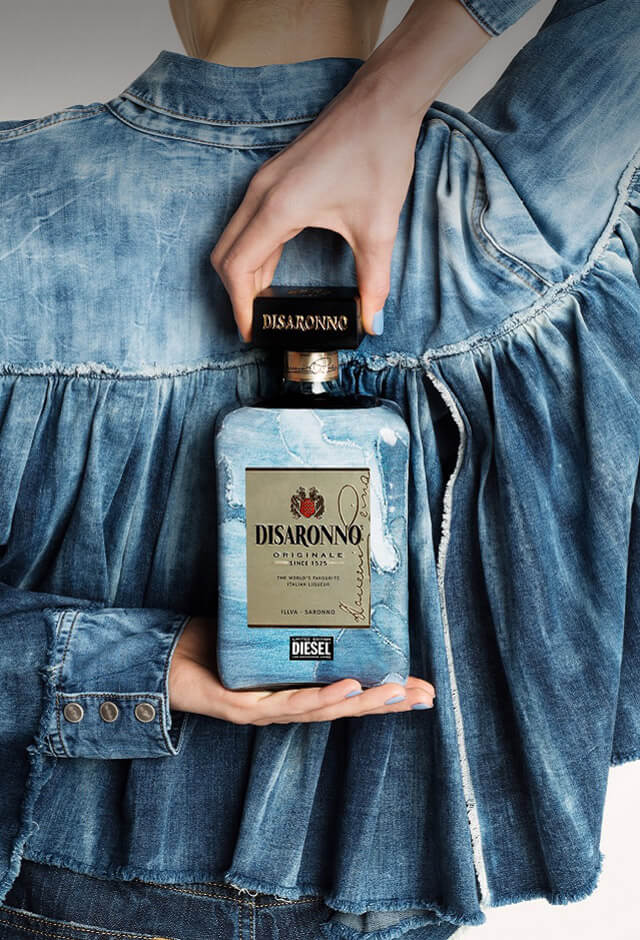 Disaronno® changes its look—and surprises—once again. The world's favorite Italian liqueur in the world has partnered with Diesel, the iconic global streetwear brand, to customize its new Limited Edition: "Disaronno wears Diesel."
The design reflects the shared approaches of the two brands: both are world-renowned, Italy-based companies that share a strong focus on promoting creativity and originality.
Diesel is an internationally recognized house, always on the cutting-edge—not just in terms of its immense product offering, but also in regard to social initiatives, branding efforts, and progressive thinking. Disaronno complements this ethos, by consistently delivering an original taste and a unique flavor that appeals to multi-generational mixology fans across the map.
#disaronnowearsdiesel is the star of the seventh edition of the Disaronno® Icon project, which involves teaming up with leading Italian designer labels every year.
Through this project, Disaronno supports the OTB Foundation, Diesel's parent company's philanthropic arm, fully embracing its motto of "Brave Actions for a Better World." In Italy and at a global level, the Foundation is involved in social initiatives focusing on three principles: sustainability, innovation and direct social impact.