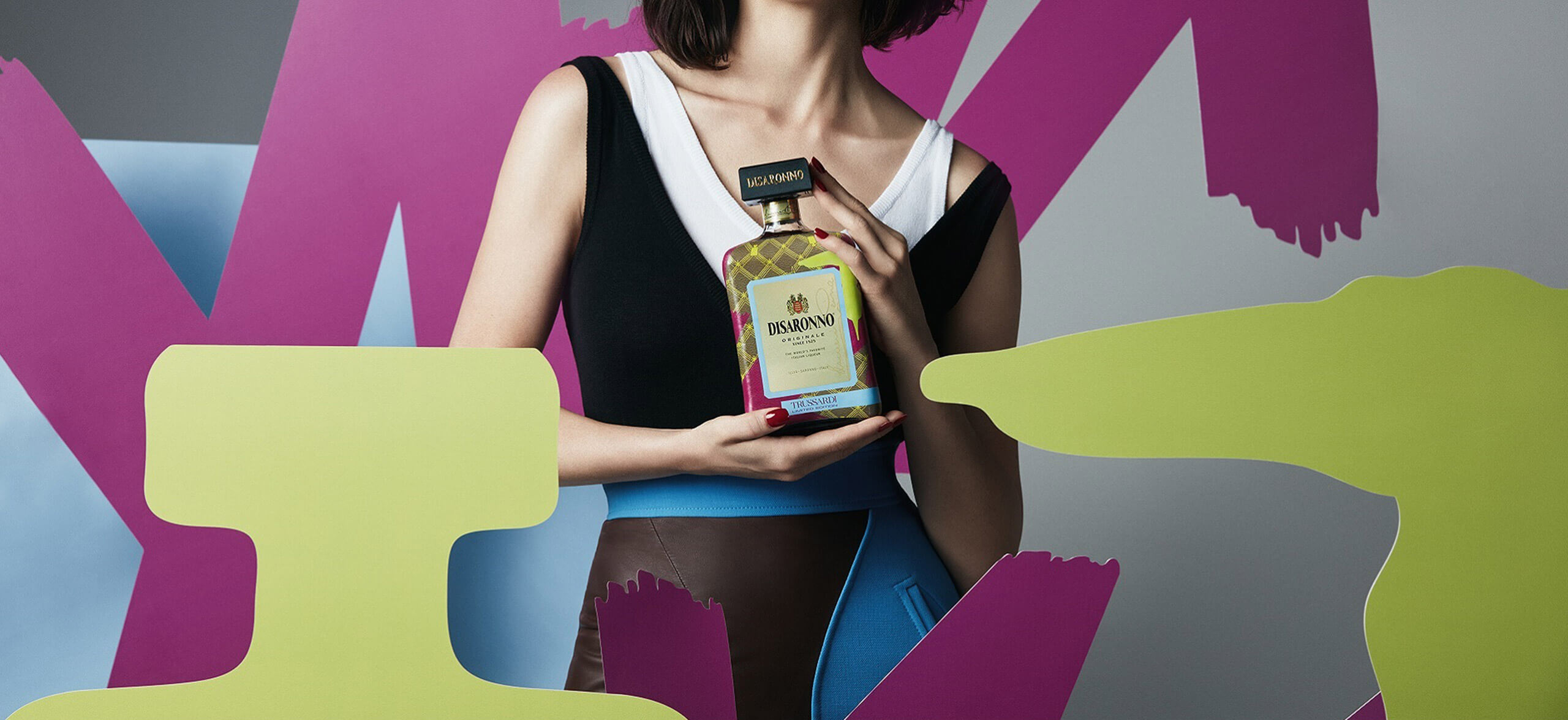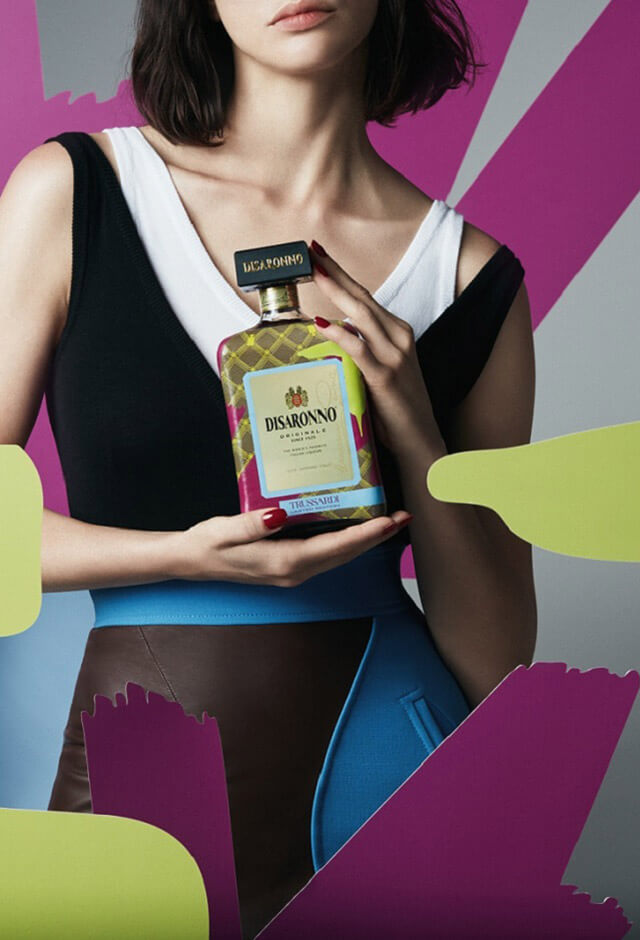 Disaronno wears Trussardi
For the 2019 New Year celebrations, Disaronno® is ready to amaze again with a new Limited Edition: "Disaronno Wears Trussardi", once again choosing the Italian lifestyle brand to dress its trademark bottle.
Italian tradition, innovation and elegance are just some of the values shared by the two brands. These values have been embraced in the Limited Edition, where Trussardi's typical texture is combined with the Greyhound monogram and the unmistakable shape of the Disaronno bottle, with fuchsia, green and light blue brush strokes framing the signature label. For a modern and contemporary result.
The new Disaronno Wears Trussardi bottle is the ideal gift for style enthusiasts. The ultimate star of parties, it is perfect if you want to add a touch of colour to your home and – above all – to enjoy its unique taste and quality, for special moments in the company of friends.
#DisaronnoWearsTrussardi is the sixth Limited Edition of the Disaronno® Icon project, which every year sees the brand team up with leading Italian designer labels.