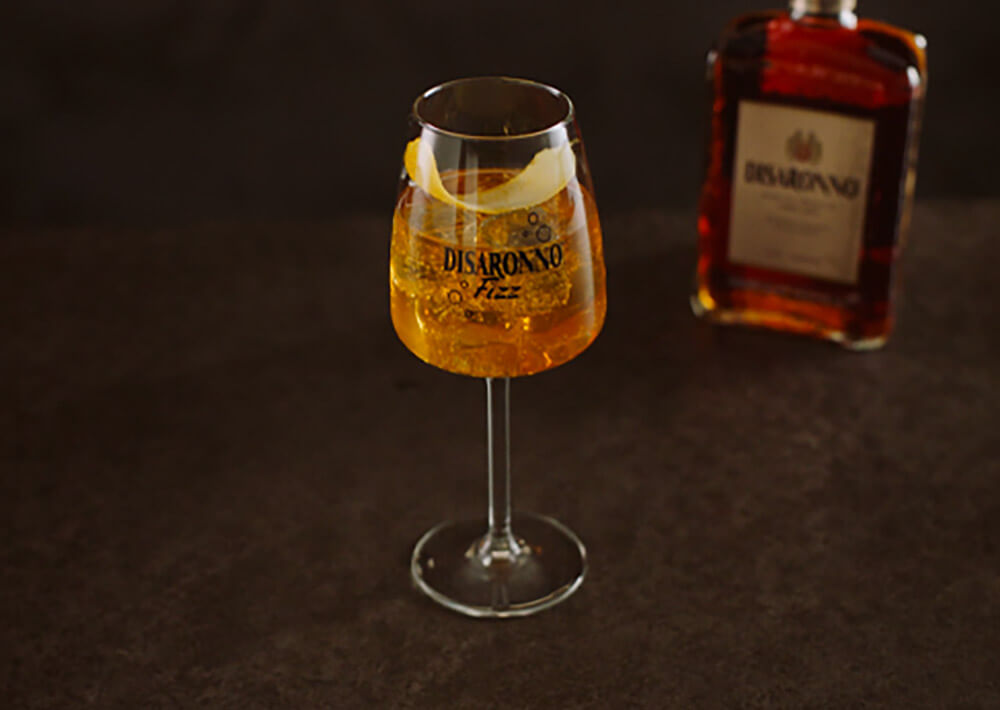 A low-alcohol drink with a distinct character. The original taste and unmistakable aroma of Disaronno® are combined with fizzy soda bubbles and lemon juice for a refreshing and thirst-quenching cocktail.
Ingredients
45 ml 1.5 oz Disaronno
150 ml 5 oz Soda or Sparkling Water
Fresh lemon juice

Method
Pour Disaronno over ice, add a squeeze of fresh lemon juice and top up with soda water. Stir and garnish with lemon zest.