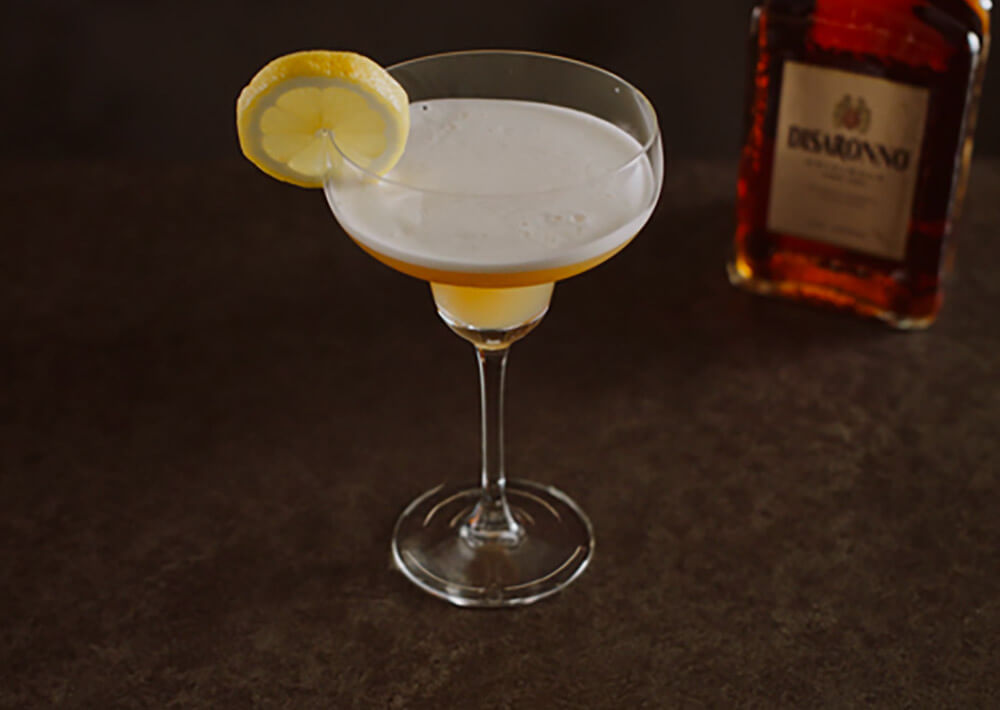 A smoky take on the classic whiskey sour thanks to a mix of Disaronno and Mezcal.
Ingredients
30 ml 1 oz Disaronno
20 ml 0.6 oz Mezcal
20 ml 0.6 oz Fresh lemon juice
5 ml 0.16 oz Agave syrup
Egg white
Lemon slice

Method
Shake all the ingredients and pour the liquid in a margarita glass.
Garnish with a lemon slice.