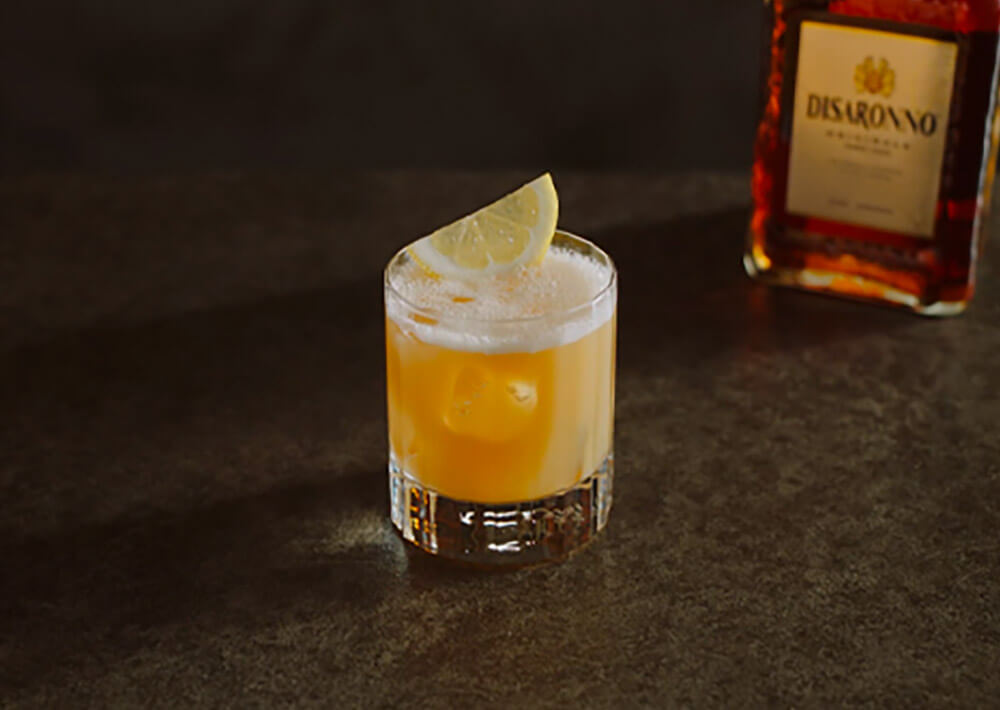 A unique refreshing drink, in which the distinctive notes of DISARONNO blend with the scent of freshly squeezed lemons.
Ingredients
50 ml 1.6 oz Disaronno
25 ml 0.8 oz Fresh lemon juice
5 ml 0.1 oz Sugar syrup
Egg white (optional)

Method
Shake all the ingredients with ice. Garnish with a slice of lemon.