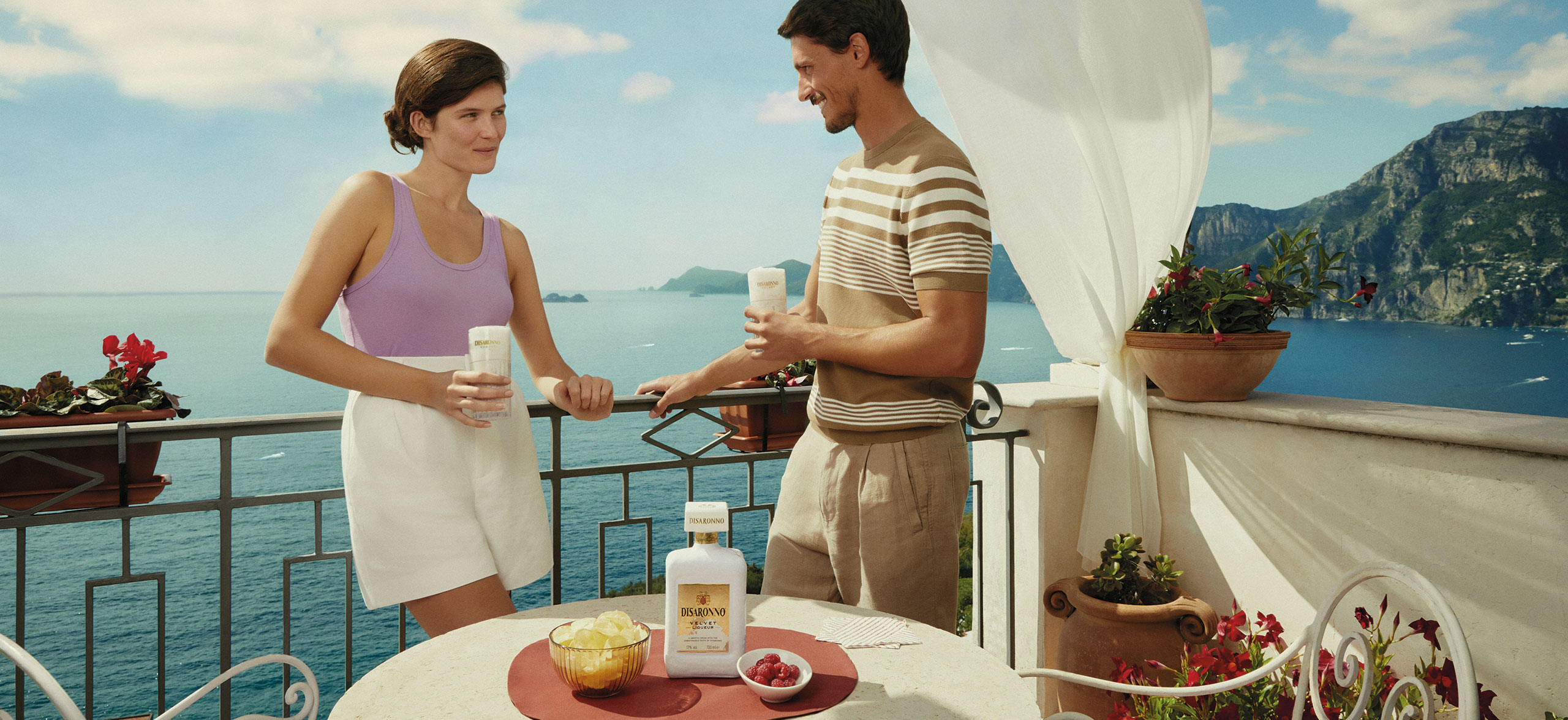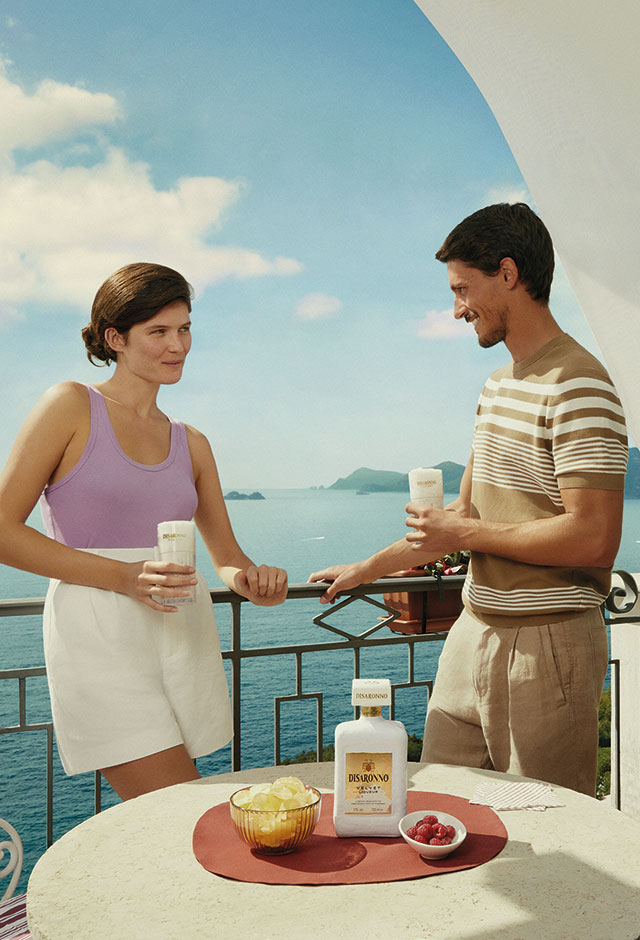 Disaronno Velvet unveils the Italian taste of the New Dolcevita launching a TV commercial and celebrating the Italian summer vibes through a series of spontaneous and joyful Disaronno Velvet Events .
The pleasure of sharing good moments, the Italian way of living the summer and the delight of the refreshing Disaronno Velvet drink during the golden hour all surrounded by inspiring views of the Amalfi Coast: this is our New Dolcevita embodied in the Disaronno Velvet campaign.
With its silky-smooth and incredibly fresh texture, Disaronno Velvet is the perfect drink to give a unique taste to your summer, perfect to be enjoyed on the rocks or in its signature summertime cocktail Disaronno Velvet Batida:
1 part Disaronno Velvet
1 part Coconut Water
A Disaronno Velvet Event serie across the globe to bring the New Dolcevita to life and celebrate the Italian Summer feeling with Disaronno Velvet, the perfect refreshing drink for summertime.